My name is Dr. Toby Haslam-Hopwood.  I am clinical psychologist by training and am the Clinical Director of the Galtee Clinic.  In regards to my background I began my psychology training at Oxford Brookes University where I studied Psychology and Anthropology and achieved a BSc (Hons). After this I went to the Graduate School of Professional Psychology at the University of Denver, where I completed a Master of Arts in Professional Psychology and a Doctorate in Psychology.  My internship was at the Rochester School of Medicine and Dentistry in New York before I attended the Karl Menninger School of Psychiatry and Mental Health Sciences for a two year post-doctoral clinical fellowship. 
After the fellowship I remained at the Menninger Clinic as staff psychologist on the Professionals in Crisis Unit.  Subsequently I took on the role of the Director of the Professional Assessment Service and became the Director of Psychology Training.  I was also on the faculty of Baylor College of Medicine.
I came to Ireland from the US in 2008, which given the economic climate was swimming against the tide.  However my wife and I were attracted by what this country has to offer those with young families, and our initial impressions have been well and truely validated.
Professionally, I came to Ireland to take up the position of a Senior Clinical Psychologist working for the HSE with my appointment being in residential childcare in the Mid West.  As consequence of this role I was often party to discussions regarding the limited a range of therapeutic services available to young people in the care system.  We therefore designed the Galtee Clinic with an eye to expanding the repertoire of evidence based services in the Republic.
I hope that you find the information on our website sufficiently informative.  If you have any questions or would simply like to discuss some of the material please feel free to contact us directly.  We look forward to hearing from you.
Read more
I am Claire Warren, and I am the manager of residential service of the Galtee Clinic.  I studied at the Institute of Technology in Cork and
Waterford from where I received a BA (Hons) in Applied Social Studies.  Since then I have completed further training in a range of areas including Therapeutic Crisis Intervention, Professional Management of Aggression and Violence, Response Ability Pathways and Occupational First Aid. I am also HSE trained in Supervision skills. 
 I began my work in social care way back with the early school leavers at St. Francis Training Centre. However I have worked for the last 12 years in the Special Care Unit Gleann-Alainn which is in Cork.  Over this time I have taken on a variety
of roles that have included: Case Manager, Keyworker, Teamleader, Supervisor and Deputy Manager.  I also spent some time seconded out to work intensively with a young person who was having a hard time transitioning out of Special Care.
Why I like to work here? I have been part of the Galtee Clinic since they began their efforts to start up the residential component of their service.  I was attracted by the focus on developing an evidence based model of working in residential care.  Like most of us who work in a variety of settings in residential care I am interested in seeking out ways to improve outcomes for children.  
Read more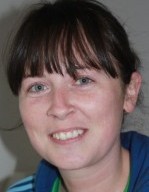 Hello, I am Mary McGrath. I began my education in this field by completing a BA in Applied Social Studies in Social Care from the Institute of Technology in Tralee.  As I have a passion for activities I also undertook a Fetac Level 5 in Sports/Recreation.  The combination of these has allowed me to take on the role of running the activity programme here at the Galtee Clinic.   I have also trained in Therapeutic Crisis Intervention, Professional Management of Aggression and Violence, Response Ability Pathways and Occupational First Aid.  I have training in ASDAN (the Award Scheme Development and Accreditation Network) and am an ASDAN tutor.
  I started my work  in social care as a Junior Leader in the Youth Club in Listowel.  I spent a number of years working and co-ordinating summer camps for children and young people and also aided in the Special Olympics. I have worked in a range of residential children centres, including community based programmes and two Special Care Units: Coovagh House in Limerick and Gleann Alainn in Cork.
When I am asked about why I like to work with children and young people I like to say that I want to do something that makes a difference, and what could be more important than making a difference in a young person's life.  Besides it keeps me young at heart and quite frankly I am paid to play like a child.  
Read more
Hello, my name is Darren Kerton and I am the Deputy Manager of Blossom House. I am originally from Clonmel, Co Tipperary but went to Carlow for college where I attended St Patrick's. I completed a BA (Hons) in Humanities, with a focus on philosophy and psychology.
After college, I initially worked in a variety of areas. I took my first role in Social Care in 2006, originally in New Ross before moving to Daffodil Services where I remained
until coming to the Galtee Clinic in 2015.
When I am not at the Galtee Clinic I would consider myself an outdoors sort of person. I enjoy hiking, mountain biking, soccer and just about anything that keeps me moving outdoors.
I consider myself lucky to be working in the area that I do. I enjoy the challenge that social care brings me and particularly like the struggle that comes along with being a manager. In this role I have to work hard to keep the balance between the needs of the children and the needs of the adults who are charged with their care. I believe, very strongly, that the carers needs to be cared for if they are to give their all in their work and helping them have a voice and advocating for them is an important part of what I do.  
Read more